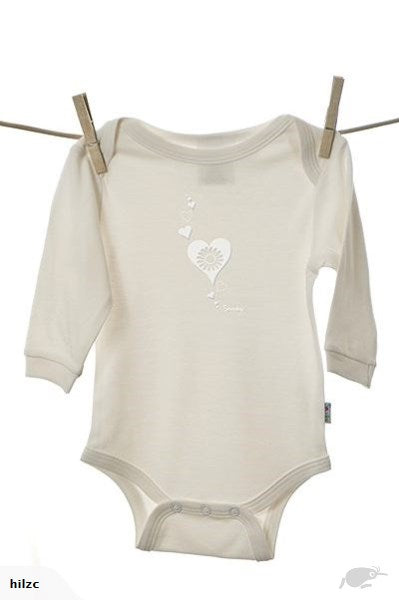 What is so good about bamboo for clothing?
Bamboo fabric has many beneficial properties that make it ideal for baby's clothes:
The fabric is luxuriously soft, it has been described as a cross between silk and cashmere.
The fabric is breathable and thermal regulating, created from the cross sections of fibres.
It wicks away and absorbs moisture (absorbs up to 4 times as much moisture as cotton). Keeping baby fresh and dry.
The fabric is hypoallergenic and non-irritating to the skin. The fibres have smooth and round end which reduces irritation, making it especially suitable for eczema babies.
Bamboo is a sustainable resource.
Is Bamboo antibacterial?
If you think about the bamboo plant, no bugs or insects attack it, therefore it grows without the need for chemical sprays or pesticides, this amazing antibacterial, antifungal agent is referred to as "bamboo kun". There is currently a debate as to if this property remains in the fabric. Because bamboo is a relatively new fabric further analyses and scientific evidence needs to be produced to conclude this debate. 
Is Bamboo eco-friendly?
We believe bamboo is eco-friendly for the following reasons:
Bamboo grows organically, i.e. it grows naturally without the use of pesticides and chemicals.
It is a sustainable resource. It is one of the fastest growing plants (it grows between 30cm – 1m a day). It can be harvested every 3-4 years It is regenerative and does therefore not require replanting.
Bamboo produces about 30% more oxygen than an equivalent stand of trees, and absorbs about 5 times the amount of carbon dioxide (a primary greenhouse gas).
It has an extensive root system which helps prevent soil erosion.
The bamboo fabric we use has been certified as organic (OCIA International Organic Certification). This means it has been grown without use of chemicals, fertilisers or pesticides.
Where are Snooky garments made?
Our bamboo is grown on plantations in Southeast China. They are managed in strict accordance to the international
organic standard of OCIA
, this ensures the bamboo is of 100% natural growth and produced without any chemical pesticides or chemical organic materials. The bamboo is grown on plantations and none of the fibre comes from tropical forests. The fabric is produced in China. The fabric is dyed using azo-free environmental-protecting dyestuffs. The garments are manufactured by a specialist in eco-fabrics, based in China, to the specifications required in New Zealand. The factory has been independently audited and provides good working conditions for employees who are cared for. Snooky visited the factory in February 2010, and  met the production workers and management who were at the time making our latest order. The people were lovely and friendly, the factory employs less than 50 people and it is located in a small village. Protecting the environment and pursuing social values are important to our manufacturer's business philosophy. The screen printing was completed Auckland, New Zealand.
What about the fabric processing?
Bamboo is produced using bamboo cellulose in a process akin to making rayon, and therefore can be called rayon from bamboo, viscose from bamboo, or bamboo rayon. The main chemical used in the processing is sodium hydroxide, also known as caustic soda. This chemical is widely used in food production, soap making, production of paper and other fabrics. Caustic soda is approved for use on textiles under the Global Organic Textile Standard (GOTS).  our bamboo fabric is
Oeko-Tex 100 certified
, which means the fabric contains no harmful levels of chemicals which can be detrimental to human health. Oeko-Tex is an independent organisation that tests for harmful substances or residue of chemicals in textile products. The International Oeko-Tex Association is a grouping of 14 well-known textile research and test institutes in Europe and Japan, with representative agencies and contact offices in over 40 countries worldwide, is reponsible for the independent test for harmful sustances according to the Oeko-Tex Standard 100. 
www.oekotex.com
. The fabric production process will continue to evolve as more research and development is done in this area.

Do you have organic certification?

What about the Pandas?
There are over 1,000 species of bamboo. Pandas eat around 30 species. The bamboo used to make bamboo fabric is Moso: Phyllostachys pubescens, this species is not eaten by pandas.
Why mix with organic cotton?
All our garments contain 30% organic cotton. By adding organic cotton to bamboo the resulting garments:
Are more durable
Only minimal shrinkage occurs
Are gentle machine washable
Holds their shape better
The fabric still maintains all the benefits of bamboo 
Our organic cotton has been independently certified organic by Control Union.
How do I care for my bamboo garments?
Snooky garments can be put in your washing machine. We recommend a gentle machine wash cycle with colours in cold water. Use mild detergent and do not soak or bleach. Low tumble dry. Garments only require a cool iron if desired.